This week, Erstwhile editor Kerri Clement spoke with Dr. Brianna Theobald about her recent book, "Reproduction on the Reservation: Pregnancy, Childbirth, and Colonialism in the Long Twentieth Century."
Q: For readers who have not read your book, could you summarize it very briefly?
I chose to begin the book in 1978, with the first meeting of the Women of All Red Nations (WARN). WARN's founding was very much a part of the Red Power activism that was sweeping the nation in this period. By the late 1970s, the group's leaders had concluded that a separate organization was necessary to tackle issues of particular importance to women and children. These women put forth a wide-ranging reproductive agenda; perhaps most significantly, they protested increasing sterilization rates in many Native communities and raised concerns that physicians performed some of these procedures coercively and with genocidal intentions. WARN's work in the 1970s and 1980s was tremendously important, both as a response to colonial injustices and as an articulation of an early Native reproductive justice agenda. At its core, my book is an attempt to understand WARN's work, its mission, and its legacy, by placing the group's founding within a much longer history.  
In the late nineteenth century, the vast majority of Native women experienced pregnancy and childbirth largely outside the purview of the U.S. government, within their own gendered and generational networks. Indigenous birthing cultures continued to thrive, albeit not without adaptation to colonial circumstances. Beginning in these years, however, biological reproduction (like Native gender and family life more broadly) became a distinct target of colonial intervention through processes of surveillance and medicalization. In arguing that colonial politics are reproductive politics, I demonstrate that Native women's reproductive experiences were profoundly shaped by colonial policies and processes that produced the material realities of reservation life, and, furthermore, that government interventions in reproduction intersected with and often facilitated a wide range of federal policies. Of particular importance given WARN's later work, I document sterilizations in the 1930s and early 1940s that raise serious questions about the politics and practices surrounding coercion and consent. 
WARN poster. Date Unknown. 
But the book also shows that biological reproduction has been a vital site of Native women's organizing throughout and beyond the twentieth century. The picture that emerges from my analysis is one of women creatively and selectively adapting—and at times outright resisting—reproduction-related directives and other assimilationist initiatives. At times, midwifery has functioned as an act of political resistance. In other instances, women organized to ensure that reservation hospitals met their needs. (In fact, I show that some of the same individuals were involved in both efforts!) I also underscore the sometimes underrecognized role that Community Health Representatives and Native nurses played in health- and specifically reproductive health-related organizing. One takeaway, I hope, is an understanding that the roots of Native women's more visible activism in the 1970s are not only in Native struggles for sovereignty and self-determination in the post-World War II decades but in women's longer and more continuous reproductive-related activism on and off reservations.
Q: Could you expand on the origin of the book? How did you come to examine Indigenous reproductive rights? 
This project has gone through so many stages that it's difficult to pinpoint a single origin. I did my Masters at the University of Nebraska-Lincoln and was working with Margaret Jacobs when she published her Bancroft Award-winning White Mother to a Dark Race. At least in retrospect, Margaret's work seems critical to my trajectory: her exploration of social reproduction led me to think seriously about biological reproduction, and her focus on children raised very early questions for me about the experiences of Native mothers. It was also during my Masters program that I first read excellent studies of colonialism and reproduction in other contexts—books like Lynn Thomas's Politics of the Womb (2003), which focuses on Kenya, and Laura Briggs's Reproducing Empire (2002), among others. This was around the time that I first encountered interdisciplinary Native feminist scholarship, which would ultimately guide so much of my work. For example, Mishuana Goeman and Jennifer Denetdale guest-edited a special issue on Native Feminisms in Wicazo Sa Review the year before I began my PhD.
I started to think seriously about the topic as I started my doctoral work, and I recall being struck by the relative scarcity of scholarship on Native reproduction. There were some important exceptions, of course, including Lisa Emmerich's work on Progressive-era pronatalism and a handful of articles and book chapters on the sterilization abuses of the 1970s, but I saw that there was more work to be done. I kept wondering what came between these two seemingly disparate moments (the 1910s and the 1970s), how we got from one "episode" to the other. And then as I began having conversations with Native women in the Phoenix area, particularly those with an interest in reproductive health issues, the project took on a life of its own.
Q: How did your project change over time? 
Initially, I approached this project with an interest in federal reproduction-related policies, but I concluded relatively quickly that I needed to ground this history in an extended case study. For one thing, the implementation—or lack thereof—of reproduction-related policies was shaped by local conditions, the availability of resources, the whims of individual employees, and, perhaps most significantly, Native response and engagement. For another thing, these policies were not abstractions for Native women; policies affected women intimately, and this is important to acknowledge.
 I first played around with the idea of multiple case studies, but I ultimately opted for a deeper analysis of a single location over time. I ended up using the Crow Reservation as an extended case study largely because of the volume and depth of available sources, as well as personal connections I developed along the way. I was very fortunate to meet a Crow woman named Valerie Jackson in Tempe. Jackson is the granddaughter of Susie Yellowtail, a woman who emerges as an important figure in the book. Jackson became one of the project's biggest supporters; I conducted an interview with her, and she made arrangements for me to meet her mother and sister on my first trip to the reservation. I returned to Crow the next several summers, and each time, these women introduced me to expanding circles of female kin. This methodology of working through families—which Jackson once referred to as "the Crow way"—shaped the book's ultimate form. It was incredibly useful given the nature of my research, as I was able to trace the reproductive experiences of successive generations of women within a single family.
Susie Yellowtail graduation photo. MHS PAc 87-70
Q:  How did you decide to structure your book and why? Did it change much from the dissertation to the book? 
Reproduction on the Reservation integrates an analysis of federal reproduction-related policies and practices targeting Native women with a local history of Crow childbearing, motherhood, and activism. Structurally, the book alternates between chapters that zoom in to provide ethnohistorical analyses of Crow and chapters that zoom out to consider developments affecting Indigenous women throughout (and occasionally beyond) the United States. This structure allowed me to think seriously about scale; as other historians of reproduction have observed, reproductive decisions are simultaneously deeply personal and connected to global trends and patterns of governance.
 The book's structure is significantly different from that of my dissertation, although both proceed roughly chronologically. I may be somewhat unusual in that I completely rewrote the book, and its resemblance to the dissertation is minimal. This was possible because I was very fortunate to spend two years as a research postdoctoral fellow in American Indian Studies at the University of Illinois at Urbana-Champaign. I spent a good deal of time bouncing back and forth between Crow and UIUC, and the archival research and oral history interviews I conducted on the reservation transformed the project. It was also during my time at UIUC that I embraced the framework of reproductive justice, without which I can no longer imagine this project. 
Q: Do you see your work fitting in with contemporary events? 
Absolutely. This is one of the reasons I made a point to bring the story as close to the present as I could in the epilogue. This history has no clear end point. In recent years, some Native women have sought alternatives to Western models of medicalized birthing, which is in many ways a continuation of efforts I document beginning in the 1970s. In the book, I point to Changing Woman Initiative, a Native women's health collective, as a good example of this. Founded by a Navajo certified nurse midwife named Nicolle Gonzales, Changing Woman Initiative offers women's health and home birth services, and the long-term plan is to open a Native American birthing center. At the same time, hospitals and clinics on several reservations, including the Crow Reservation, are dealing with reductions in services and in some cases the closure of obstetrics departments. Women who want to give birth in their reservation hospital are unable to do so. These may seem like divergent objectives—some women are seeking midwife-assisted home births while others are striving to reopen and reform reservation hospitals and obstetric services—but they are not mutually exclusive, and I would contend that both are rooted in the histories I narrate in the book. These objectives are also united by reproductive justice proponents' insistence that individuals have the autonomy to determine the circumstances in which they deliver.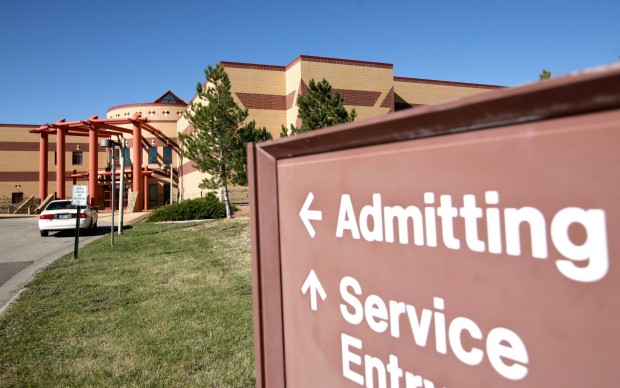 Crow-Northern Cheyenne Hospital
Native reproductive justice agendas continue to expand and evolve today. Native women have long been leaders in explicating the intersections among reproduction, environmental justice, and political sovereignty—this became particularly salient in the context of the #NODAPL movement that emerged at Standing Rock in early 2016. Following her historic election two years later, Representative Deb Haaland (D-NM) (Laguna Pueblo) has worked to increase the visibility of Native reproductive and maternal health issues, as well as other issues affecting Native women. I wasn't able to mention it in the book because of timing, but in early 2019 Haaland co-organized a panel in which Native experts, including a representative from Changing Woman Initiative, briefed congressional staffers on Native women's reproductive health needs and priorities.
All of this is to say that it was important for me to make clear that these histories are very much ongoing. That's why it seemed fitting to give Susie Yellowtail's granddaughter Jackie the last word in the book. Jackie, whose work centers on the needs of Crow women and children, spoke with me about her sense of responsibility "to be the next bridge into the future."
Q: What were the most unexpected joyful or fun moments you experienced while researching or writing the book? What were the most difficult moments?
I consider myself fortunate that so much of my later research took place on the Crow Reservation, where I was able to balance my time at the tribal archives with attendance at birthday parties, rodeos, and hand game tournaments. Crow Fair, as you know, is a jam-packed, joyous five days that attracts visitors from all over the world. Faculty at Little Bighorn Tribal College were just incredible to work with, and I benefited so much from sprawling conversations in their offices. In June 2016, I enrolled in a two-week Crow language immersion institute at the college. Not only was the experience a blast; I learned so much in two short weeks. My Crow language skills unfortunately still leave much to be desired, but the institute and my later efforts underscored for me the rich potential of language as both archive and method, as Lisa Brooks demonstrates so powerfully in Our Beloved Kin (2019).  
Photo of Crow Fair, 2018 by Kerri Clement.  
I also genuinely enjoyed having the opportunity to tell a small part of Susie Yellowtail's remarkable story, and I'm grateful to her family members and friends who made that possible. By the same token, the most difficult moments of the project probably involved the painful nature of some of the subject matter, and this includes aspects of Yellowtail's story. Chapter 3, for example, includes the story of Yellowtail being sterilized without her prior knowledge in the mid 1930s, an experience that left her devastated and outraged. I took very seriously the challenge and responsibility of handling these sorts of stories sensitively, and I hope I have succeeded in this. 
Q: What's your next project?
I've recently started a new project that at first blush seems quite different than my first book, but I actually see a good deal of intellectual and political continuity. I've been thinking a lot about the history of feminisms, and my new project explores feminist (defined broadly) theoretical and organizational approaches to violence against women, specifically in a domestic or intimate partner context. At this point, I'm tentatively calling the project Safe Haven: Feminisms and Domestic Violence in the United States.
 I first encountered this topic in my research for Reproduction on the Reservation, as many Native activists view domestic violence as a reproductive justice issue. Native women founded battered women's shelters and programs on reservations in the 1970s and also organized around the issue in cities in these years. Some also played leading roles in state coalitions and helped found the National Coalition Against Domestic Violence (NCADV). Tillie Black Bear led NCADV in the 1980s, and she later referred to her work as an attempt to "indigenize the battered women's movement." I'm committed to researching and writing these important stories.
 In foregrounding Native women's varied contributions, as well as those of other women of color, in my early research, I'm interested in decentering historical narratives that privilege white feminist activism—but not in displacing this activism entirely. Indeed, as I've explored the history of feminist anti-violence movements and the battered women's movement specifically, I've been struck by the work that remains to be done in delineating the plurality of feminisms that fueled anti-violence organizing in the 1970s and beyond. This project is just getting off the ground and will certainly evolve over time, but my hope is that Safe Haven will offer a clearer view of what was new—and what was not—about the battered women's movement of the 1970s, while illuminating the very real divisions within the movement around issues of race, class, sexuality, ideology, and relationships with the state and law enforcement.